The exhibition is conceived as a survey, focusing on the highly productive period before the First World War. Over 200 works with sculptures and paintings and decorative objects. Paintings by contemporaries such as Gauguin, Denis and Vuillard.
The image of woman today
Maillol's contribution to Modernism lies in the formally rigorous reformulation and geometrization of the classical female nude in sculpture. In terms of subject matter, however, he persevered with a highly traditional theme within the history of the medium. A male artist, then, with a predilection for depicting nude women? Against this backdrop, the Kunsthaus came up with idea of an extra publication, to accompany the Zurich presentation of an exhibition that was originally conceived at the Musée d'Orsay. In it, 'Vénus au collier', a life-size female nude by Maillol from the Kunsthaus Collection, is sent on a journey through the museum's galleries, encountering works by female artists along the way, ranging from the figural to the abstract, and from neoclassical through modern to contemporary. Maillol's thematically traditional depiction of woman is thus contrasted with the artistic work of women, to reconsider his oeuvre from a modern-day perspective.
The exhibition will be shown in the Chipperfield building and is organized by the Kunsthaus Zürich and the musées d'Orsay et de l'Orangerie, Paris, and the Piscine, Roubaix, with the exceptional partnership of the Dina Vierny-Musée Maillol Foundation.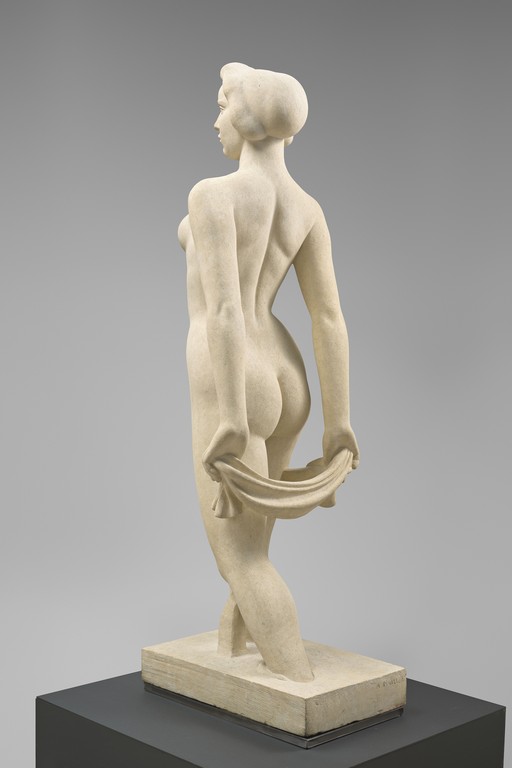 Public guided tour
German: Saturdays 8/22 Oct, 5/19 Nov, 3/17 Dec, 7/21 Jan 2023 at 11 a.m.
French: Sunday 30 Oct at 2 p.m.
Costs: Exhibition Ticket + CHF 6.– / CHF 4.– (concessions and members)
Registration via Agenda!
Private guided tour
We will be happy to organize a tour tailored to the needs of your group.
Max. 20 people
German, English, French, Italian
CHF 190.– (German) / CHF 220.– (other languages) + Admission Ticket (group tarif)
Duration: 1 hour