The exhibition shows sculptures, photos, videos and installations by the Algerian-French artist Kader Attia. His first exhibition in German-speaking Switzerland revolves around Europe's colonial past and its consequences.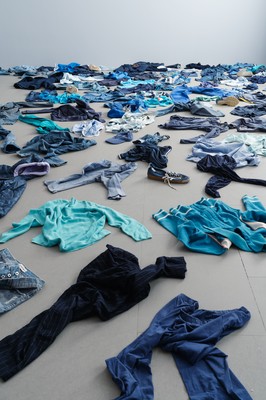 Accompanying programme
Attia is not only an artist but also an activist. Until recently, he ran a discourse and exchange platform in Paris, in which people from a wide range of cultures and social backgrounds participated. Together with exhibition curator Mirjam Varadinis, Kader Attia has conceived an accompanying programme for the Kunsthaus Zürich:
Artist talk
With Kader Attia and exhibition curator Mirjam Varadinis. In English.
Sunday 13 September, 11 a.m. Kunsthaus Zürich, admission CHF 10 / CHF 8 (concessions).
TICKETS
The event will be livestreamed and later available on our YouTube-channel:
YOUTUBE LIVESTREAM
'Postcolonial Switzerland' symposium
This symposium examines the colonial history of Switzerland. Although it never had any direct colonies, Switzerland was implicated in the colonial project in a wide variety of ways. The event considers ideological and cultural aspects as well as economic involvements, and their ongoing repercussions in the present day. With Patricia Purtschert, Noémi Michel, Bernhard C. Schär, Fatima Moumouni and others. In German.
Sunday 1 November, 2 p.m.
The event will only take place virtually via our YouTube channel:
YOUTUBE LIVESTREAM
Supported by: