The Kunsthaus Zürich presents in an exhibition, the largest overview to date of the sketchbooks of Swiss artist Rudolf Koller (1828–1905). Koller is known for his characterful portraits of animals and for the 'Gotthard Post', an iconic painting in Swiss art history which is also in the Kunsthaus Zürich.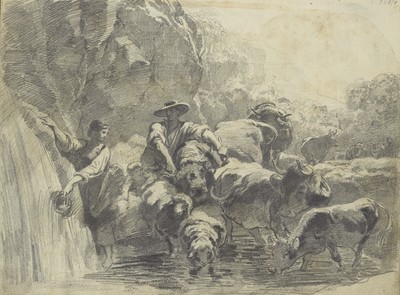 Originals on site. Digital versions online
All the sketchbooks are from the Kunsthaus's Collection of Prints and Drawings and can normally only be viewed by prior appointment. The major overview that has now been made possible is a rare chance to discover a virtuoso draughtsman whose work is so much more than the label of 'animal painter' might suggest. As of this year, it is also possible to browse already ten of the sketchbooks by the artist in virtual form and so discern the connections between his drawings and paintings, more books will be following. Media points in the exhibition will also offer opportunities to navigate through individual volumes.
The restoration and digitization of Rudolf Koller's sketchbooks was made possible by the Stiftung Familie Fehlmann, Winterthur.
Where is the exhibition located?
Rudolf Koller. the sketchbooks are located in the Moser Building on the ground floor in the Cabinet.