The 1920s were a decade of both progression and backlash. A catastrophic world war followed by a pandemic with remarkable parallels to the current corona crisis awakened people's thirst for life. At no time in the 20th century was the desire for change more intense.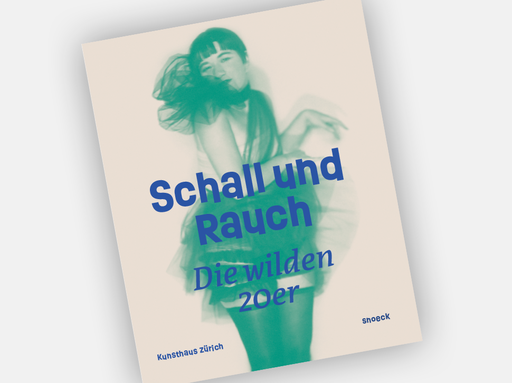 Catalogue
The exhibition is accompanied by a 272-page publication from Snoeck-Verlag containing 260 illustrations and new articles by Cathérine Hug, Petra Joos, Gioia Mori, Jakob Tanner and Alexis Schwarzenbach. It is available now from our online shop, or from the Kunsthaus shop and bookstores when the exhibition opens, price CHF 44.
Text by Jakob Tanner: German PDF excerpt
Roaring Twenties Ball
In Autumn/Winter 2020, it's party time at the Kunsthaus as we celebrate the Roaring Twenties with icons from the period. So if you've ever fancied dancing the Charleston or dressing up as a flapper or a gangster, now's your chance! We'll have a ballroom specially decked out for the occasion along with bars, a big garden lounge, DJs and live acts.
The exact date will be communicated in good time on our website and the media.
Supported by: UNIQA Kunstversicherung Schweiz, Helvetia Versicherungen, AccurArt, Welti-Furrer Fine Art AG, Haas & Co AG, Hensler Malerarbeiten und MÖBEL-TRANSPORT AG.