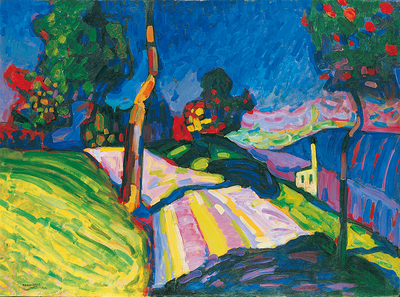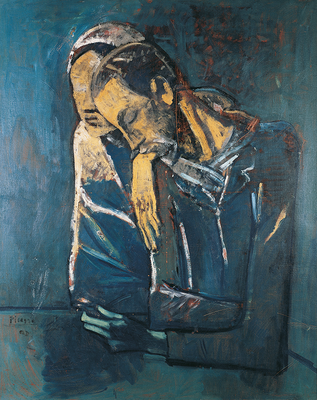 The artists represented include leading figures from the key European art movements of the 20th century: Impressionism (Monet, Cézanne, Renoir), Post-Impressionism (van Gogh, Picasso), Fauvism (Derain, Matisse, Vlaminck, Braque), the 'Brücke' (Heckel and Kirchner), Germans persecuted in the Third Reich such as Nolde, Barlach and Beckmann, 'Blauer Reiter' members Jawlensky, Kandinsky and Münter, Italian Futurists (Severini, Boccioni), Russian Constructivists (Malevich, Goncharova and others), the Cubist Léger and Spanish artist Miró. Among the more recent artists of the 1950s to 1990s are Richard Paul Lohse and Sam Francis as well as Calder, González, Tinguely, Moore and Rickey.
The starting point of the collection is the exclusive group of exceptional works that Gabriele Merzbacher-Mayer inherited from her grandparents Bernhard and Auguste Mayer and that, since the 1960s, has been progressively enriched through further acquisitions of great art. Werner Merzbacher picks out those that touch him because, as he says, they resemble his own character. The selection that will be coming to the Kunsthaus therefore tells a dual story, of both art and a family.
Where can I find the Collection Merzbacher?
With our digital visitor guide you can prepare for your tour and find your way around the museum.