ALBERTO GIACOMETTI-STIFTUNG
Leading museum collection
The Alberto Giacometti-Foundation holds the leading museum collection of works by the Swiss sculptor, painter and graphic artist Alberto Giacometti (1901–1966), comprising over 300 items. The collection spans Alberto Giacometti's entire career from his earliest works to his very last, covering all main aspects and revealing many surprising facets.
The Foundation was established in 1965 in Zurich by a group of art-lovers including Hans C. Bechtler who had acquired the Giacomettis owned by Pittsburgh industrialist G. David Thompson via the Basel-based gallery owner Ernst Beyeler. Thompson had collected numerous key sculptures from the artist's avant-garde period (1925 to 1934) along with examples of most of his major works from 1947 to 1950, the greatest flowering of his creativity. Giacometti himself contributed some later works of his own, consisting of a group of drawings and several paintings, and in 2006 Bruno and Odette Giacometti presented the Foundation with 75 plasters and several bronzes from the artist's estate.
The collection has now grown to around 800 objects, 135 of which are on display. It encompasses Alberto Giacometti's life's work from his earliest to his last works in all its essential aspects and numerous, surprising facets. A quarter of the original collection is on display at the Kunstmuseum Basel and ten percent at the Kunstmuseum Winterthur.
EMIL BÜHRLE COLLECTION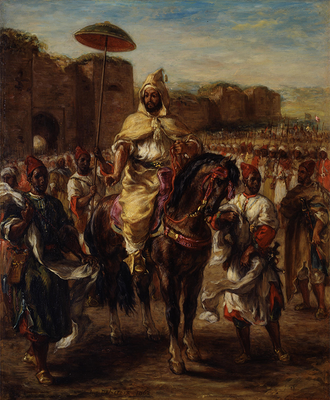 A major collection of French Painting
When the Kunsthaus extension opens in 2021, one of its new occupants will be the world-famous Emil Bührle Collection. The plan is for the 166 paintings and 25 sculptures to join the existing in-house holdings of Classical Modernism and so offer a continuous panorama of periods in art over some 1,000m2 in a specially designed set of galleries. This permanent arrangement, with the two collections brought together in one place, will transform the Kunsthaus into the most important centre of French Impressionist painting in Europe, outside Paris.
Emil Bührle's active involvement in the fortunes of the Kunsthaus has always brought benefits for both Zurich and the Kunstgesellschaft. Gifts such as Claude Monet's large-format water lily paintings and Auguste Rodin's 'Gates of Hell' have inestimably enriched the collection. By financing the exhibition wing in the 1950s, Emil Bührle also established a platform for unique events in which, to this day, art and its public come face to face. Educational resources on this spectacular private collection will cover both the art-historical dimension and provenance research, locating the activities of entrepreneur and collector Emil Georg Bührle (1890–1956) within the broader context of Swiss history.
MERZBACHER COLLECTION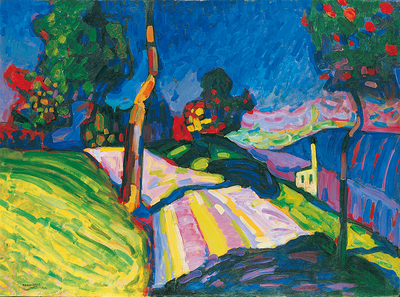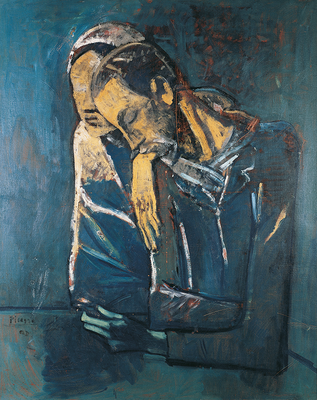 Exclusive group of Modern Paintings
The cooperation, which involves 65 paintings and a minimum commitment of 20 years, is a chance for Werner Merzbacher to share his passion for art with the public at large. The Kunsthaus Zürich has been given the opportunity to view almost 200 paintings and sculptures and select the works that best complement its own important holdings. The artists represented include leading figures from the key European art movements of the 20th century: Impressionism (Monet, Cézanne, Renoir), Post-Impressionism (van Gogh, Picasso), Fauvism (Derain, Matisse, Vlaminck, Braque), the 'Brücke' (Heckel and Kirchner), Germans persecuted in the Third Reich such as Nolde, Barlach and Beckmann, 'Blauer Reiter' members Jawlensky, Kandinsky and Münter, Italian Futurists (Severini, Boccioni), Russian Constructivists (Malevich, Goncharova and others), the Cubist Léger and Spanish artist Miró. Among the more recent artists of the 1950s to 1990s are Richard Paul Lohse and Sam Francis as well as Calder, González, Tinguely, Moore and Rickey.
The starting point of the collection is the exclusive group of exceptional works that Gabriele Merzbacher-Mayer inherited from her grandparents Bernhard and Auguste Mayer and that, since the 1960s, has been progressively enriched through further acquisitions of great art. Werner Merzbacher picks out those that touch him because, as he says, they resemble his own character. The selection that will be coming to the Kunsthaus therefore tells a dual story, of both art and a family.
COLLECTION LOOSER
Minimal Art, Arte Povera, Abstract Expressionism
For the Kunsthaus Zürich, the 70 selected works from the Collection Hubert Looser that are scheduled to move to the extension in 2021 are an exceptionally valuable addition to its existing holdings. Six new works – including more recent examples – by the American artist Cy Twombly will complement the important group already at the Kunsthaus. The art of John Chamberlain and David Smith will provide a striking counterpoint to the Abstract Expressionism of Jackson Pollock.
For the first time the Kunsthaus will be able to display a representative wall-mounted sculpture by Donald Judd. Also included are Ellsworth Kelly and Al Taylor, two artists who have been significantly under-represented until now. A particular highlight is the ensemble of nine works by Willem de Kooning, including a triptych from 1985 and two bronze sculptures, one of them the celebrated 'Hostess' from 1973. Two paintings by Agnes Martin will bring this important abstract artist to the Kunsthaus, along with prints by Brice Marden, while two pictures by Robert Ryman will engage in dialogue with those in the Kunsthaus collection. The mythical and archaic qualities of nature, hitherto represented primarily by the works of Joseph Beuys and Mario Merz, will receive new prominence thanks to installations by Giuseppe Penone, Sculptures by Lucio Fontana will complement the ensemble of his 'Concetto spaziale'.
The Looser Collection also includes a major sculptural installation by Tony Smith that will be exhibited outdoors. It is Hubert Looser's hope that the long-term loan will enhance Zurich's status as a centre for art and, through temporary presentations, keep the dialogue between private collectors, public institutions, art and its audience very much alive.
The Collection
Visit the complete collection (including audio guide)