Kunsthaus Zürich is showing a cabinet exhibition devoted to the graphic editions of Marcel Broodthaers. It focuses on the artist's critical questioning of the museum as institution.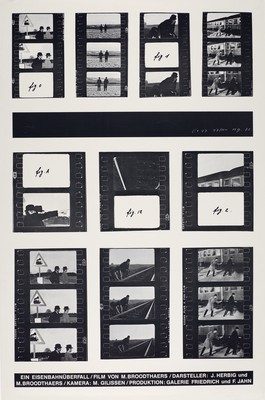 Guided tours
Public
Public guided tour
German: Saturday, 8.7. at 11 am, Friday, 25.8. at 3 pm, Thursday, 14.9. at 6 pm
Costs: Exhibition Ticket + CHF 6.– / CHF 4.– (concessions and members)
Private
Private guided tour
We will be happy to organize a tour tailored to the needs of your group.
Max. 20 people
German, English, French, Italian
CHF 190.– (German) / CHF 220.– (other languages) + Admission Ticket (group tarif)
Duration: 1 hour