The Kunsthaus Zürich presents 'Ernst Scheidegger. Photographer', an exhibition honouring one of the leading Swiss photographers of the 20th century. Marking the 100th anniversary of his birth, it reveals the surprising and less-known work of the former Magnum photographer and companion of many artists: among others reportage photos along with portraits of prominent figures from the art world.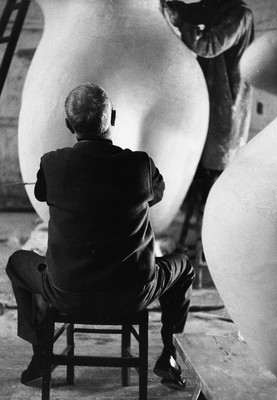 Guided Tours
Public
Public guided tour
German: Thursdays, 9.11. from 6–7 p.m., 10.12. from 1–2 p.m., 12.1. from 3–4 p.m.
Costs: Admission ticket + CHF 6.- / CHF 4.- (reduced and members)
Private
Private guided tour
We will be happy to organize a tour tailored to the needs of your group.
Max. 20 people
German, English, French, Italian
CHF 190.– (German) / CHF 220.– (other languages) + Admission Ticket (group tarif)
Duration: 1 hour
Supported by: